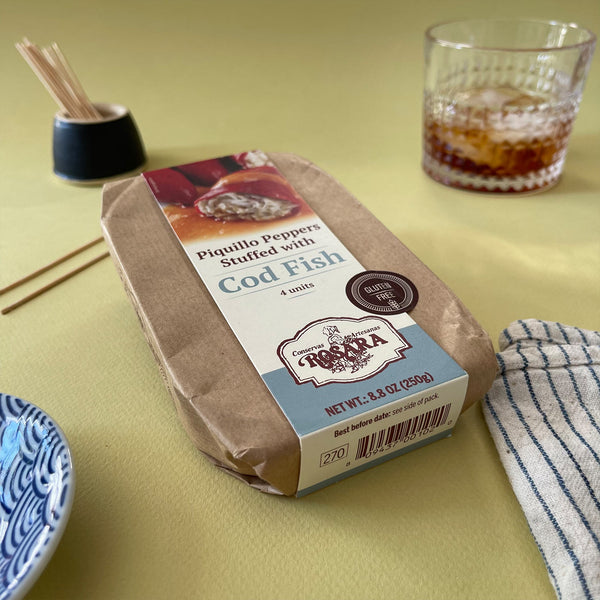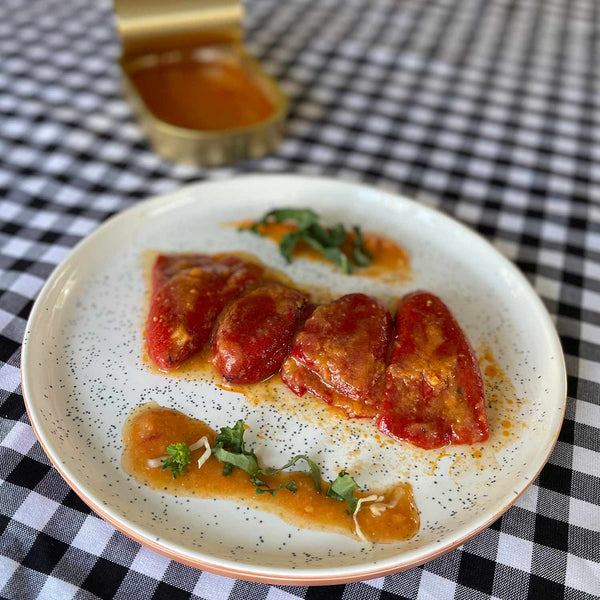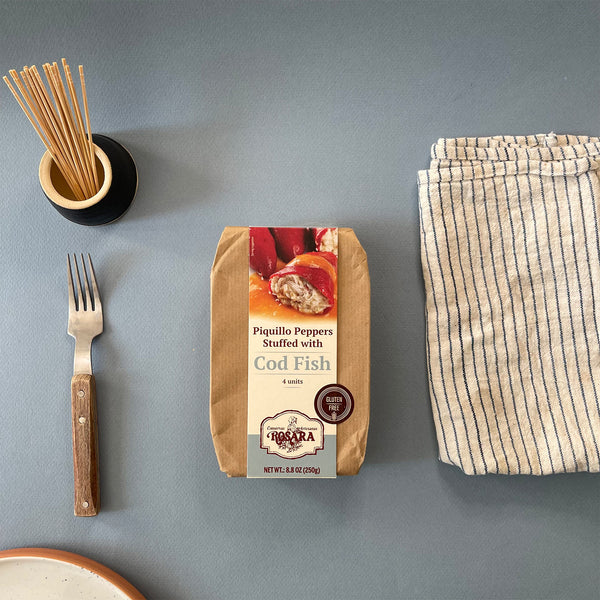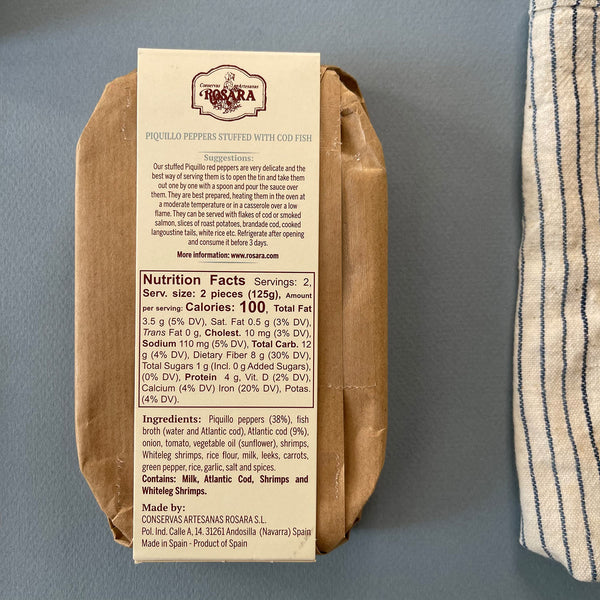 Rosara Piquillo Peppers Stuffed with Codfish
Regular price
$17.99
・ This is a very popular tapa from Navarra - small sweet piquillo peppers stuffed with shredded and seasoned cod.
What's inside?
(250gr) Sweet and tender Spanish piquillo peppers stuffed with fresh codfish. These piquillo peppers are a very popular tapa from the Navarra region of Spain.
INGREDIENTS: Piquillo peppers (38%), fish broth (water and Atlantic cod), Atlantic cod (9%), onion, tomato, vegetable oil (Sunflower), shrimps, whiteleg shrimps, rice flour, milk, leeks, carrots, green pepper, rice, garlic, salt and spices. Contains: Milk, Atlantic Cod, shrimps and whiteleg shrimps.
Nacho Valle,
Lata Shop Expert
"The experience starts when you open the elegant packaging and can, seeing those little peppers perfectly placed. And it continues with the combination that provides the sweetness of the peppers with the salty seafood touch of its cod filling."
Vicent Sendra,
Lata Shop Expert
"These are already a perfectly prepared tapa straight from the can. Serve room temperature or warmed through if you wish. We recommend the traditional way as a tapa or appetizer, or as a side for a meat entree. It is also excellent to top a salad of greens."
Reviews
Why Lata
We are a group of friends from Spain living in the United states that share a passion for canned food and miss it so much that decided to source the best products from Spain.
Top Quality
We selected the best canned food available so you don't have to. We will keep sourcing and adding only the best of the best.
Good For You
High levels of valuable omega-3 fatty acids, which are important for your overall health and wellbeing. Some of our products like sardines and the bonito are rich in protein and low in fat,
Good For The Planet
The canning process locks in nutrients when the food is at its ultimate freshness. Further, canned foods are environmentally friendly because the metal used in containers is the most recycled material