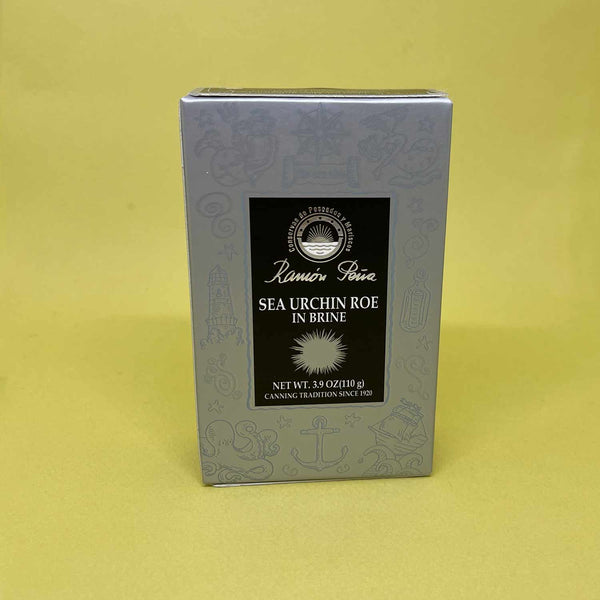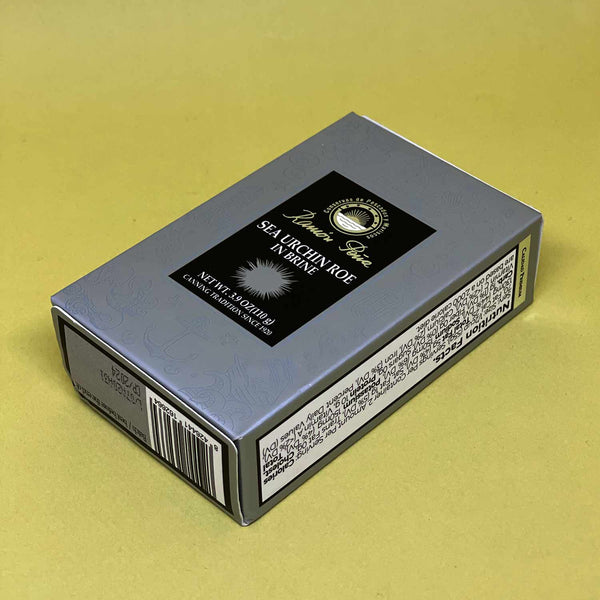 Regular price
$44.99
・ Whole sea urchin roe from the Galician Rias, Atlantic Ocean and Mediterranean Sea, hand-cleaned and packed perfectly in the tin.
What's inside?
(110gr) These sea urchin are harvested in Rias in Galicia, Spain. Only the delicate, creamy roe, are carefully cleaned and packed in the tin preserving its perfect texture and taste of the sea.
INGREDIENTS: Sea urchin, water and salt.
Warning: California's Proposition 65 -  Cancer and Reproductive Harm.
Nacho Valle,
Lata Shop Expert
"This can is one of our absolute favorites. The quantity and quality of this sea urchin is going to blow your mind. You will be shocked by how much sea urchin roe they can pack in this tin, and the incredible freshness of flavor and creaminess they can maintain. We dare you to treat yourself and experience it first hand."
Vicent Sendra,
Lata Shop Expert
"I still can't believe how much delicious sea urchin roe is in this can. I could eat them by the spoonful or, more reasonably, on artisanal crackers with a touch of salt and lemon. The texture is incredibly fresh and creamy. If you want to go one step further, try finishing a seafood paella with this wonderful delicacy, adding it when the rice is almost cooked. You will take your paella to another level."
Reviews
Why Lata
We are a group of friends from Spain living in the United states that share a passion for canned food and miss it so much that decided to source the best products from Spain.
Top Quality
We selected the best canned food available so you don't have to. We will keep sourcing and adding only the best of the best.
Good For You
High levels of valuable omega-3 fatty acids, which are important for your overall health and wellbeing. Some of our products like sardines and the bonito are rich in protein and low in fat,
Good For The Planet
The canning process locks in nutrients when the food is at its ultimate freshness. Further, canned foods are environmentally friendly because the metal used in containers is the most recycled material