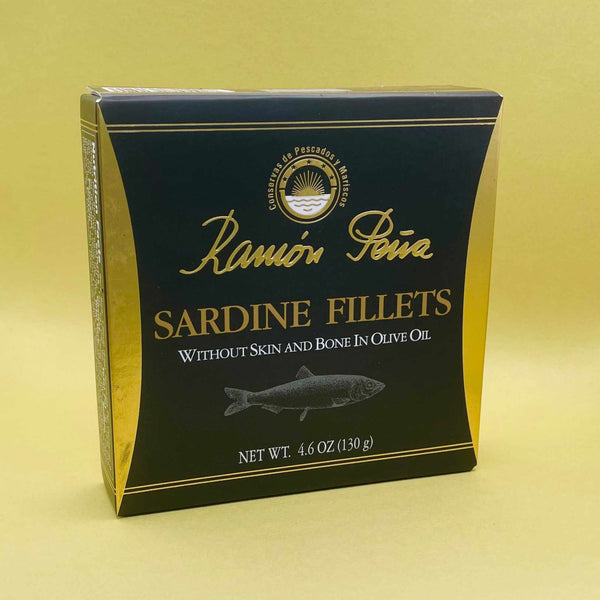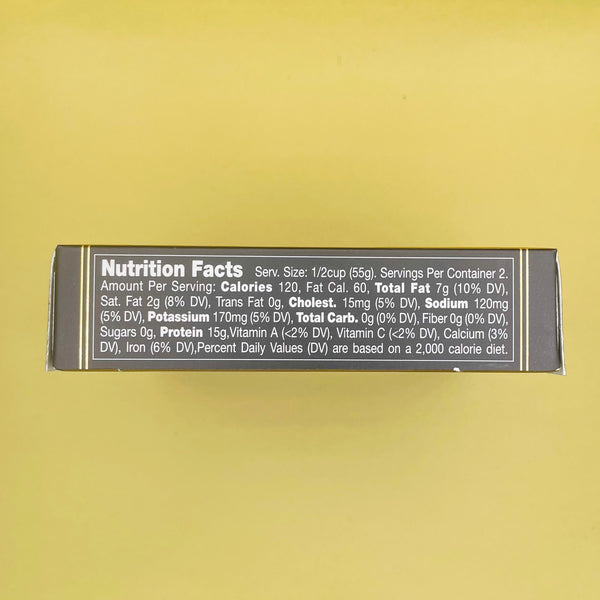 Ramón Peña Boneless and Skinless Sardine Fillets
Regular price
$22.99
・ Plump and tender boneless and skinless sardine fillets in olive oil.
What's inside?
(130gr) The best small sardines from the Galician Rias at the port. After cleaning by hand, the sardines are grilled and toasted at the factory. Ramon Pena sardines are then also filleted by hand and packed with olive oil and salt. All this process happens just hours after harvest.
INGREDIENTS: Sardines, olive oil, salt.
Nacho Valle,
Lata Shop Expert
"These are perfect for people who don't like skin or bones on their sardines, you get the filet directly, like an anchovy. This preparation is great for salads, or added to pasta."
Vicent Sendra,
Lata Shop Expert
"This is without a doubt the easiest and most luxurious way to eat sardines. It's the best way to taste only the flavor of its meat."
Reviews
Why Lata
We are a group of friends from Spain living in the United states that share a passion for canned food and miss it so much that decided to source the best products from Spain.
Top Quality
We selected the best canned food available so you don't have to. We will keep sourcing and adding only the best of the best.
Good For You
High levels of valuable omega-3 fatty acids, which are important for your overall health and wellbeing. Some of our products like sardines and the bonito are rich in protein and low in fat,
Good For The Planet
The canning process locks in nutrients when the food is at its ultimate freshness. Further, canned foods are environmentally friendly because the metal used in containers is the most recycled material