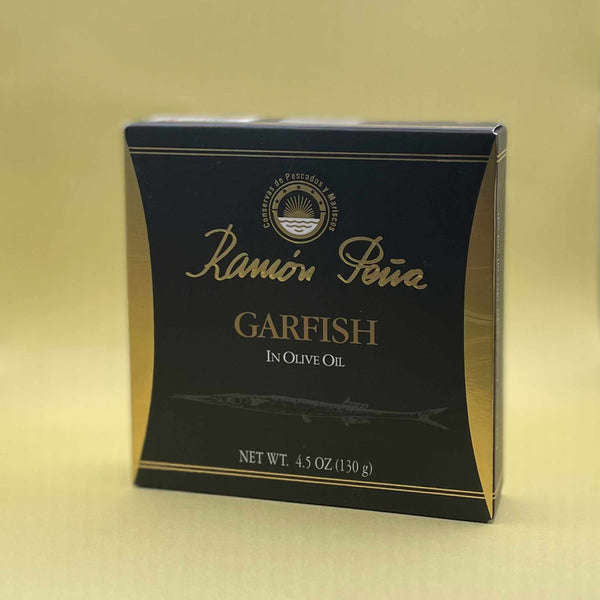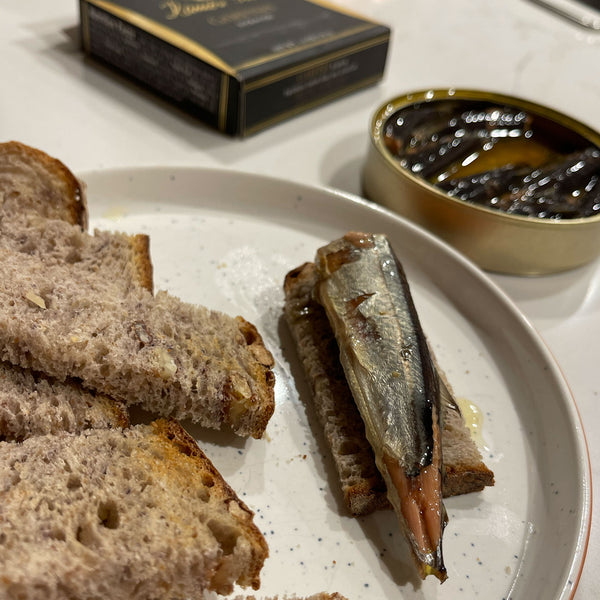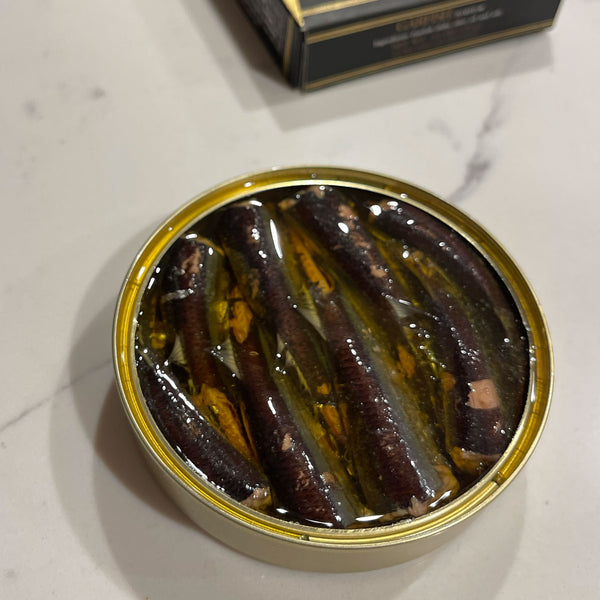 Ramón Peña Garfish in Olive Oil
Regular price
$15.99
・ Garfish, also known as needle fish, are a thinner sardine with great flavor.
What's inside?
(130gr) Needle sardines come from Galician Rias of the Atlantic Ocean and Mediterranean Sea, where they are caught from the water just off the shore of Galicia between May and November, when the sardines are at their best.
INGREDIENTS: Needle-fish, olive oil and salt.

Nacho Valle,
Lata Shop Expert
"Garfish are quite similar to sardines but may be even more flavorful."
Xavier Gallego,
Lata Shop Expert
"Surprise yourself with a new flavor, they can be eaten the same way that you eat sardines, but they have a slightly different texture and taste. Worth it!"
Reviews
Why Lata
We are a group of friends from Spain living in the United states that share a passion for canned food and miss it so much that decided to source the best products from Spain.
Top Quality
We selected the best canned food available so you don't have to. We will keep sourcing and adding only the best of the best.
Good For You
High levels of valuable omega-3 fatty acids, which are important for your overall health and wellbeing. Some of our products like sardines and the bonito are rich in protein and low in fat,
Good For The Planet
The canning process locks in nutrients when the food is at its ultimate freshness. Further, canned foods are environmentally friendly because the metal used in containers is the most recycled material