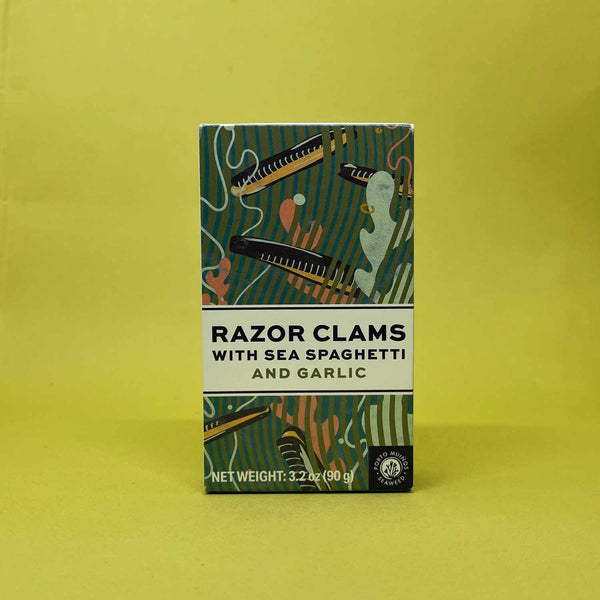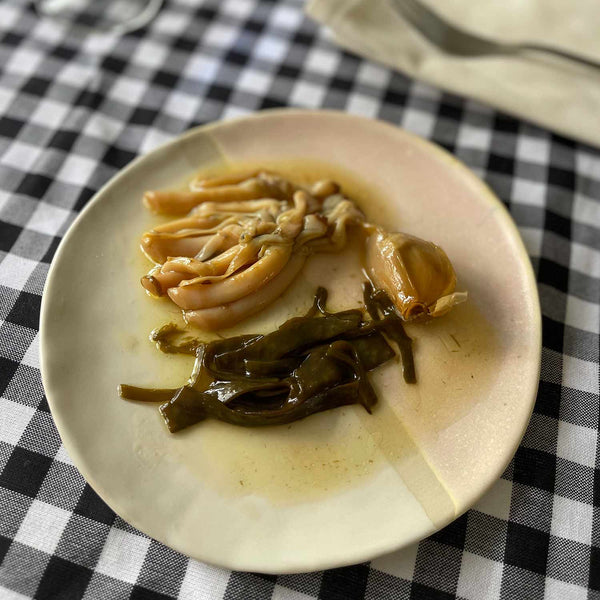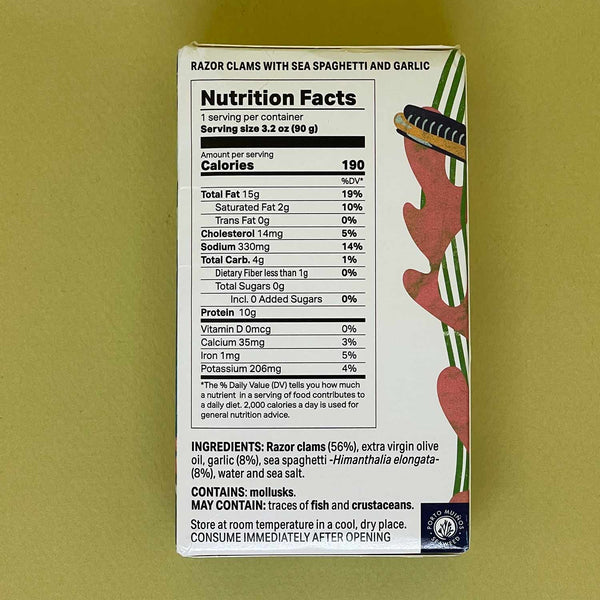 Portomuiños Razor Clams and Spaghetti Seaweed
Regular price
$18.99
・ Hand picked razor clams in the traditional way and packed with sea spaghetti and full cloves of roasted garlic.
What's inside?
(120gr) Delicious razor clams made in garlic sauce and accompanied by sea spaghetti seaweed to create a unique and captivating fusion.
INGREDIENTS: Razor, extra virgin olive oil with natural aroma of garlic, sea spaghetti, water and sea salt.
Warning: California's Proposition 65 -  Cancer and Reproductive Harm.
Nacho Valle,
Lata Shop Expert
"We have been trying to work with Portomuinos since the beginning and are excited to finally include them in the shop! It's the only brand that combines seafood with seaweed which is an incredible combination. It is healthy, sustainable and unique."
Vicent Sendra,
Lata Shop Expert
"The sea spaghetti is a nice accent to the sweet razor clams, and the flavorful roasted garlic brings it all together to a new level. Eat it as a tapa or add it to a simple salad."
Reviews
Why Lata
We are a group of friends from Spain living in the United states that share a passion for canned food and miss it so much that decided to source the best products from Spain.
Top Quality
We selected the best canned food available so you don't have to. We will keep sourcing and adding only the best of the best.
Good For You
High levels of valuable omega-3 fatty acids, which are important for your overall health and wellbeing. Some of our products like sardines and the bonito are rich in protein and low in fat,
Good For The Planet
The canning process locks in nutrients when the food is at its ultimate freshness. Further, canned foods are environmentally friendly because the metal used in containers is the most recycled material