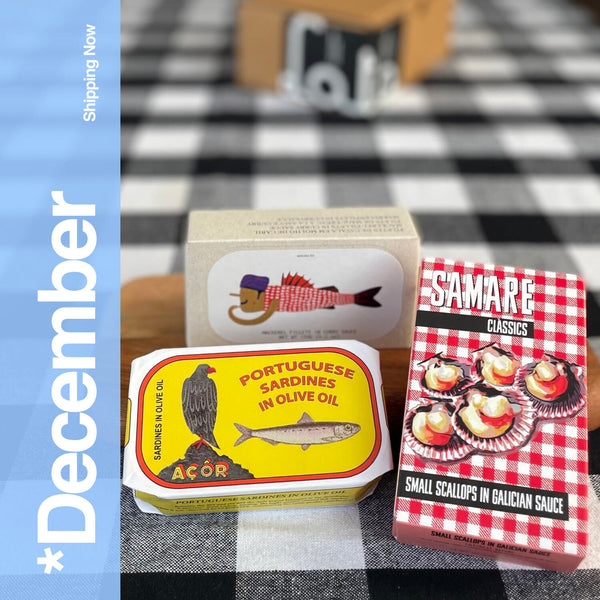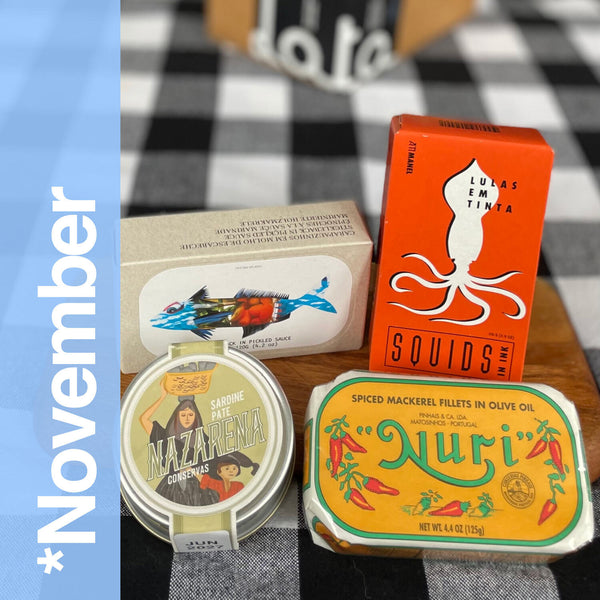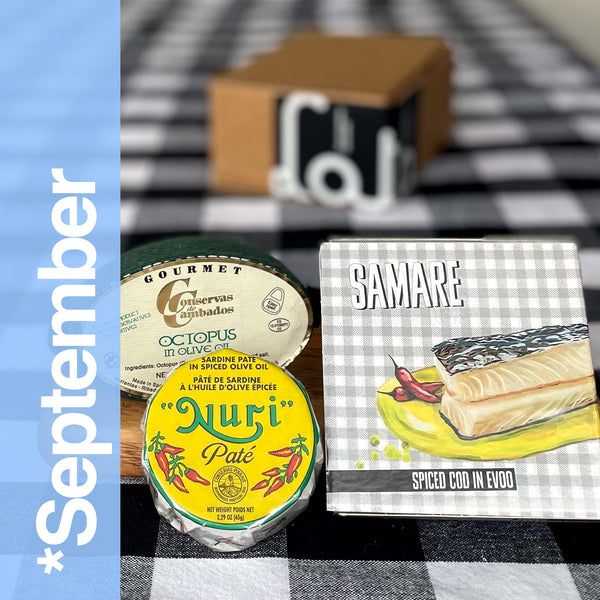 Monthly Discovery Box Lite
Regular price
$29.99
・ A smaller selection of our same high quality products every month at more affordable box price. Free to cancel any time.
What's inside?
\What if each month you could discover the best flavors of Spain and Portugal from the comfort of your own home? The Lata team curates a selection of 3 of our best products and ships them to your house. Be ready to be surprised with a different selection every month. Free to cancel anytime. We're excited for you to start the Lata ritual!
The December Discovery Box Lite includes:
Nacho Valle,
Lata Shop Expert
"We take a lot of joy in selecting the tins for our boxes with the goal of creating varied and exciting combinations of seafood, fish, unique pairings with sauce or vegetables, and options for tapas, sides or main dishes."
Reviews
Why Lata
We are a group of friends from Spain living in the United states that share a passion for canned food and miss it so much that decided to source the best products from Spain.
Top Quality
We selected the best canned food available so you don't have to. We will keep sourcing and adding only the best of the best.
Good For You
High levels of valuable omega-3 fatty acids, which are important for your overall health and wellbeing. Some of our products like sardines and the bonito are rich in protein and low in fat,
Good For The Planet
The canning process locks in nutrients when the food is at its ultimate freshness. Further, canned foods are environmentally friendly because the metal used in containers is the most recycled material