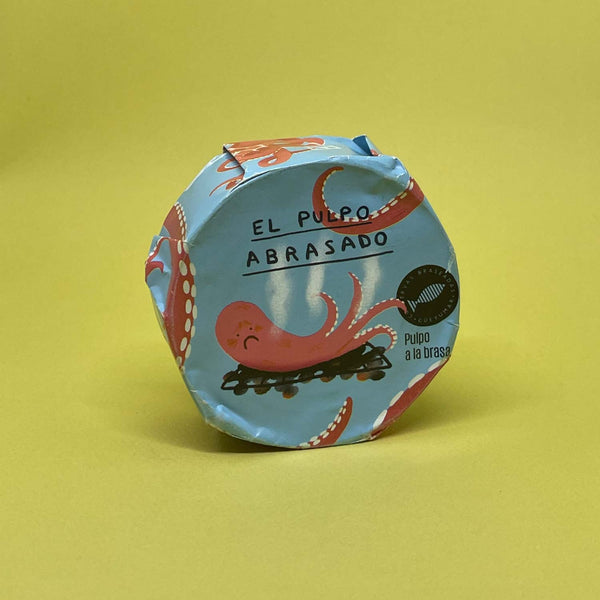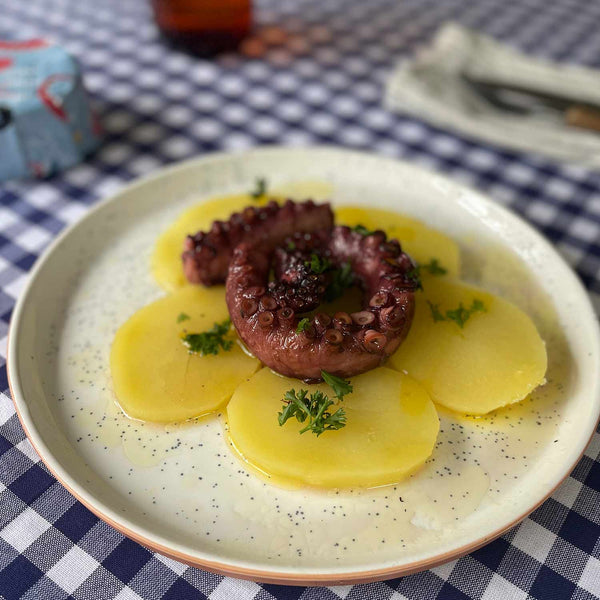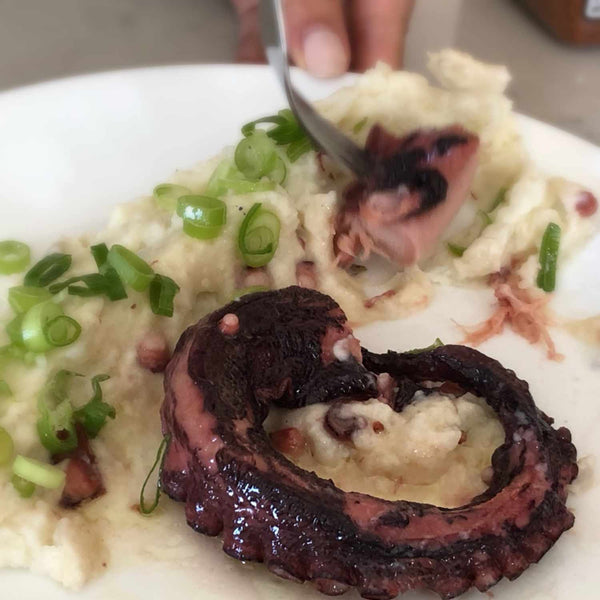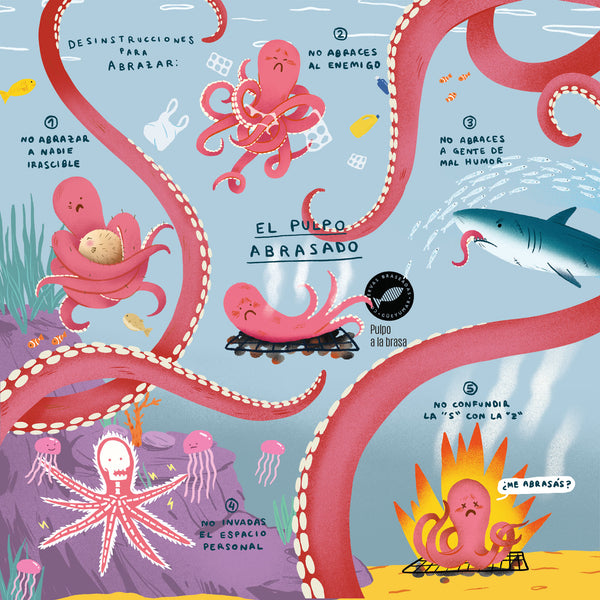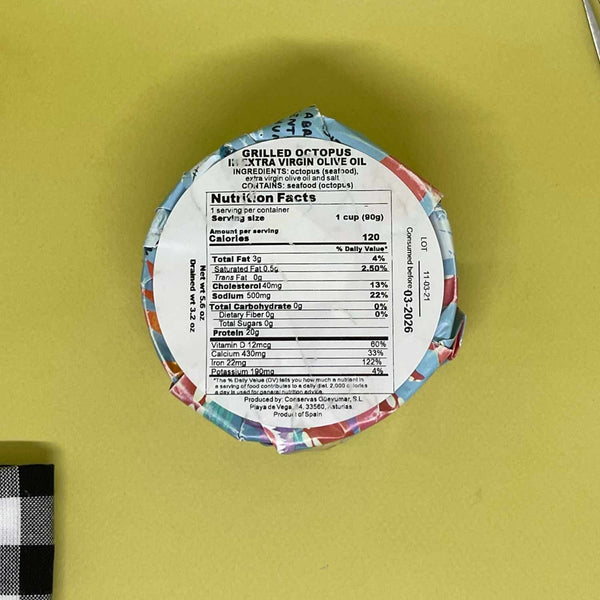 Güeyu Mar Chargrilled Octopus
Regular price
$26.99
・ Small Cantabrian octopus cut as one large piece and braised. Preserved in extra virgin olive oil Arberquino de Torre de Canena.
What's inside?
(160gr) Braised Cantabrian octopus in full pieces. Preserved in extra virgin olive oil Arbequina de Torre de Canena.
INGREDIENTS: Octopus, extra virgin olive oil (27%)
Nacho Valle,
Lata Shop Expert
"Make Pulpo a la Gallega. Cut the octopus into bite-sized slices with scissors, sprinkle with coarse salt and spicy and sweet paprika (known in Spain as pimentón dulce), drizzle with olive oil, and add on top of slices of small boiled, peeled potato (cachelo). Or a more contemporary reinterpretation of this tapa - serve the full tentacle on a bed of mashed potatoes sprinkled with paprika and olive oil. Emulsify the oil and juices from the can with a spoon, until it becomes a uniform sauce and pour it over everything."
Vicent Sendra,
Lata Shop Expert
"It's rare to have such a high-quality product that can be showcased in just one piece, as an intact tentacle. It is extremely tender compared to other preparations of octopus and perfect to eat on its own as a starter or as a side dish. It also has a unique subtle smoked flavor. The simple fact that the can comes with a whole tentacle of octopus makes it, on the one hand, much more attractive, and on the other, different in terms of flavor and texture from the other varieties of canned octopus on the market."
Reviews
Why Lata
We are a group of friends from Spain living in the United states that share a passion for canned food and miss it so much that decided to source the best products from Spain.
Top Quality
We selected the best canned food available so you don't have to. We will keep sourcing and adding only the best of the best.
Good For You
High levels of valuable omega-3 fatty acids, which are important for your overall health and wellbeing. Some of our products like sardines and the bonito are rich in protein and low in fat,
Good For The Planet
The canning process locks in nutrients when the food is at its ultimate freshness. Further, canned foods are environmentally friendly because the metal used in containers is the most recycled material