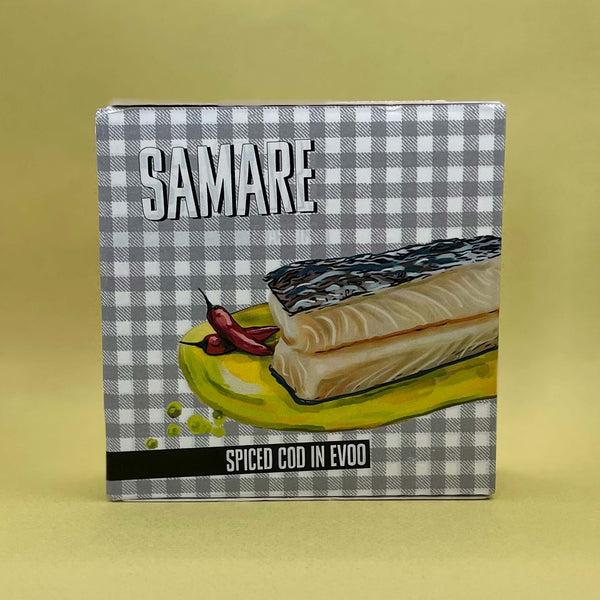 Regular price
$119.99
・ Seven of our top-quality products in our beautiful signature Lata packaging. Best of the best!
What's inside?
This is the top Lata gift of the season. Suppose you know someone who loves tinned fish and want to surprise them. Get them this premium curated box and see their faces light up. With the perfect selection of products, they will wonder when you became a tinned fish pro.

Holiday Gift Box Deluxe includes seven tins:
Nacho Valle,
Lata Shop Expert
"This a selection of our favorite top products and a great gift for a loved one. It's the perfect invitation to bring someone into the conserva culture."
Daniel Viedma,
Lata Shop Expert
"We're very excited to be offering this special box. It really is some of the best products we have to offer. It is also an amazing deal, as the price of the products separate is higher than the bundle."
Reviews
Why Lata
We are a group of friends from Spain living in the United states that share a passion for canned food and miss it so much that decided to source the best products from Spain.
Top Quality
We selected the best canned food available so you don't have to. We will keep sourcing and adding only the best of the best.
Good For You
High levels of valuable omega-3 fatty acids, which are important for your overall health and wellbeing. Some of our products like sardines and the bonito are rich in protein and low in fat,
Good For The Planet
The canning process locks in nutrients when the food is at its ultimate freshness. Further, canned foods are environmentally friendly because the metal used in containers is the most recycled material