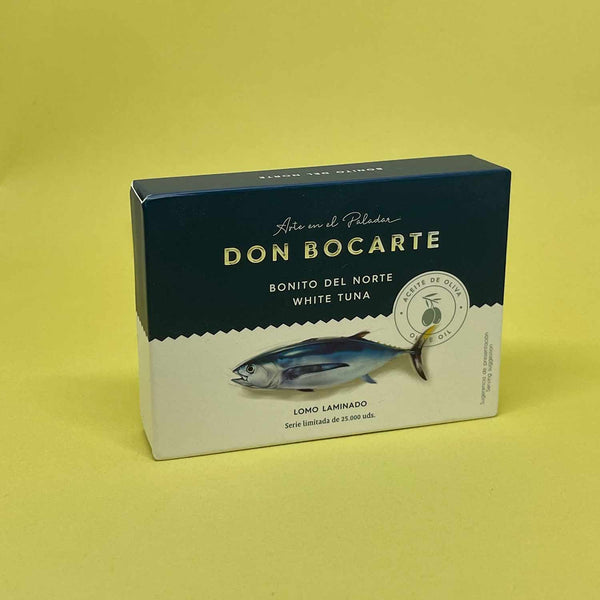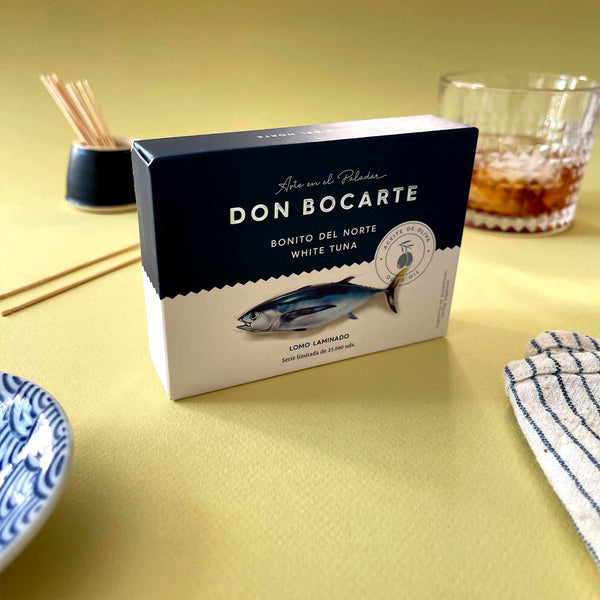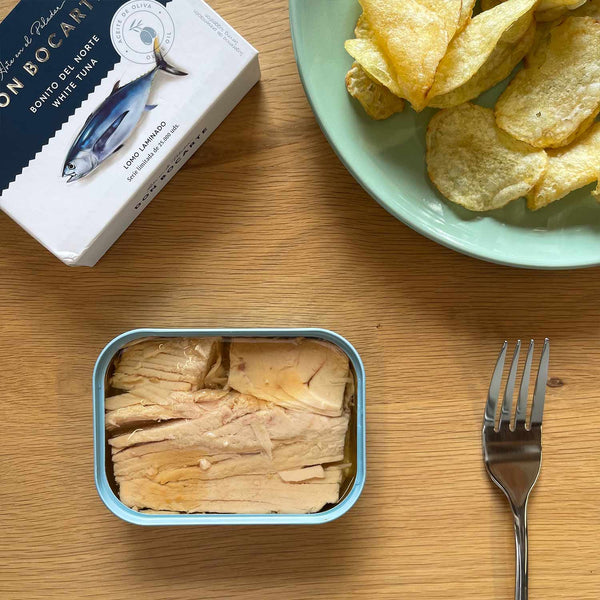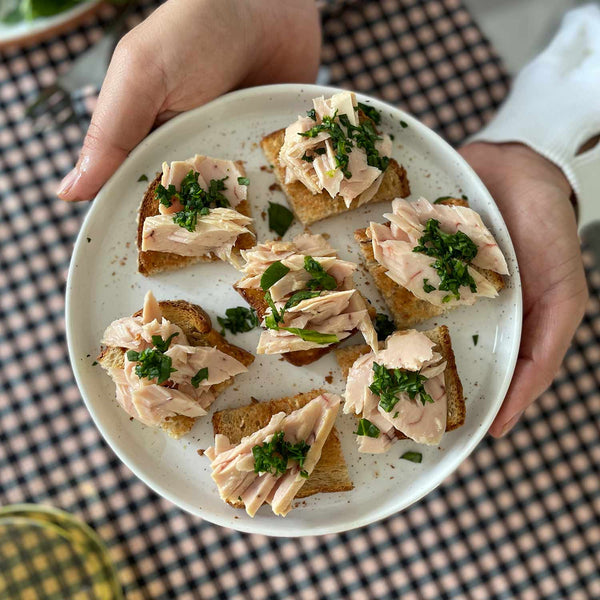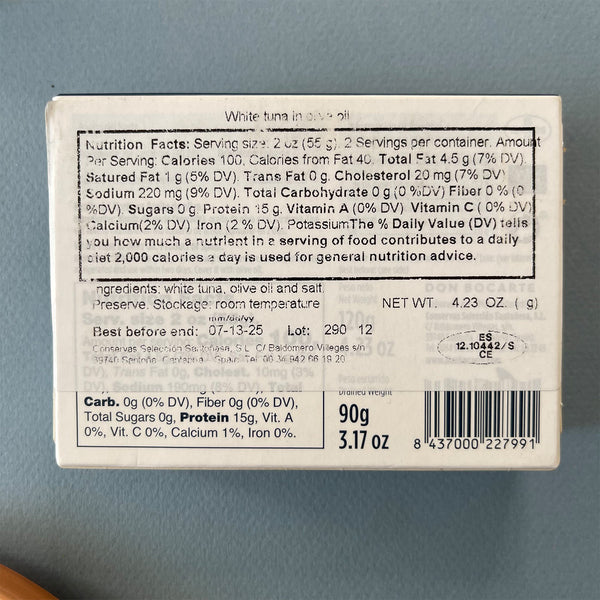 Don Bocarte White Tuna Bonito in Olive Oil
Regular price
$13.99
・ Fresh bonito caught in cold waters north of the Cantabrian Sea are cooked in a meticulous process with just the right amount of only the highest quality salt, achieving the delicate juiciness that characterizes this product.
What's inside?
(120gr) Don Bocarte uses only bonito from the north of the Cantabrian Sea and from the coast. They follow a meticulous cooking process with just the right salt, to achieve the juiciness and delicacy that characterizes this high-quality product.
INGREDIENTS: White tuna, olive oil, salt
Nacho Valle,
Lata Shop Expert
"This product is amazing to eat alone, in a salad (Romaine, tomatoes, thinly sliced onion, olives, corn), or in a tortilla (omelette). As a bocadillo (sandwich) with soft baguette bread, green olives, olive oil and salt. Or in a salad of just ripe, in season tomatoes and black garlic. Or as a montadito (small tapa sized sandwich), with a slice of pa amb tumaca (classic Catalan toast with tomato spread)."
Daniel Viedma,
Lata Shop Expert
"The white loin of this tuna that fits perfectly in its can, but the sensation of extracting it delicately with a fork and checking that it separates into perfect flakes is unmatched."
Reviews
Why Lata
We are a group of friends from Spain living in the United states that share a passion for canned food and miss it so much that decided to source the best products from Spain.
Top Quality
We selected the best canned food available so you don't have to. We will keep sourcing and adding only the best of the best.
Good For You
High levels of valuable omega-3 fatty acids, which are important for your overall health and wellbeing. Some of our products like sardines and the bonito are rich in protein and low in fat,
Good For The Planet
The canning process locks in nutrients when the food is at its ultimate freshness. Further, canned foods are environmentally friendly because the metal used in containers is the most recycled material