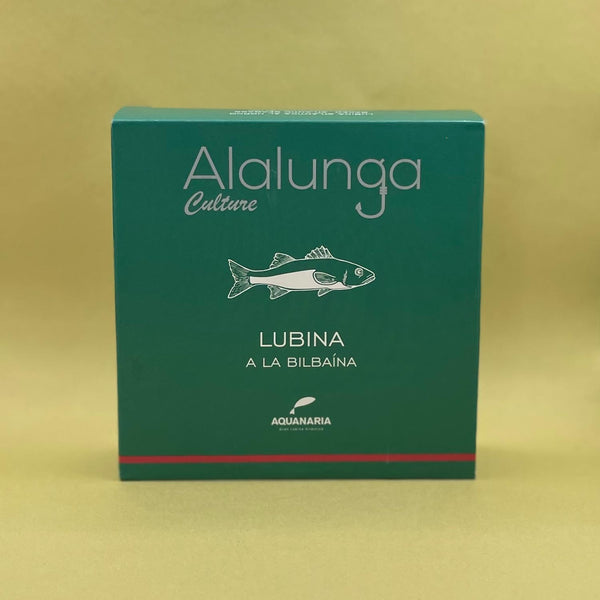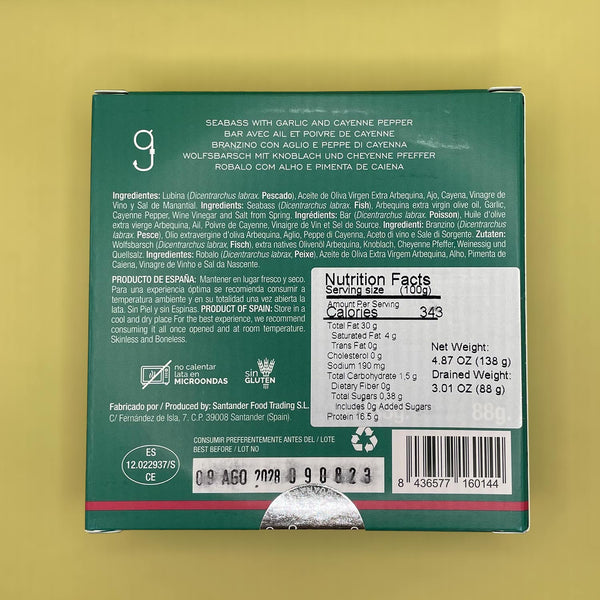 Artesanos Alalunga Seabass with Garlic and Cayenne Pepper (a la Bilbaina)
Regular price
$29.99
・ A new favorite for those who love spice, sea bass in a typical northern Spanish sauce.
What's inside?
(138gr) Sea bass loins from Aquanaria, a company with roots in Cantabria that farms magnificent sea bass on the Canary coast in vast open sea which is used in great restaurants all over the world. They are cooked in their own juices with garlic and cayenne pepper.
INGREDIENTS: Atlantic Sea Bass, Arbequina EVOO, garlic, cayenne pepper, wine vinegar, and mineral salt from Añana Spring.
Nacho Valle,
Lata Shop Expert
"You can really taste the cayenne in this tin, as the spice and garlic cut through the rich, fatty, tender sea bass. Delicious."
Vicent Sendra,
Lata Shop Expert
"The best Bilbaina sauce I have ever tried in a tin. It's a perfect pairing with the sea bass."
Reviews
Why Lata
We are a group of friends from Spain living in the United states that share a passion for canned food and miss it so much that decided to source the best products from Spain.
Top Quality
We selected the best canned food available so you don't have to. We will keep sourcing and adding only the best of the best.
Good For You
High levels of valuable omega-3 fatty acids, which are important for your overall health and wellbeing. Some of our products like sardines and the bonito are rich in protein and low in fat,
Good For The Planet
The canning process locks in nutrients when the food is at its ultimate freshness. Further, canned foods are environmentally friendly because the metal used in containers is the most recycled material