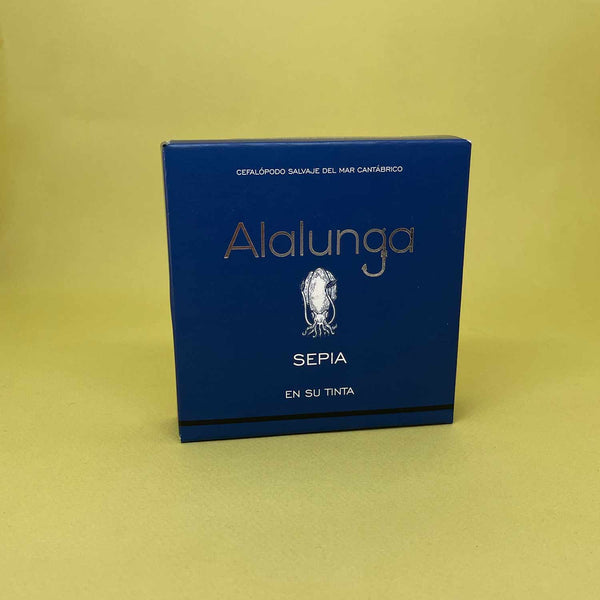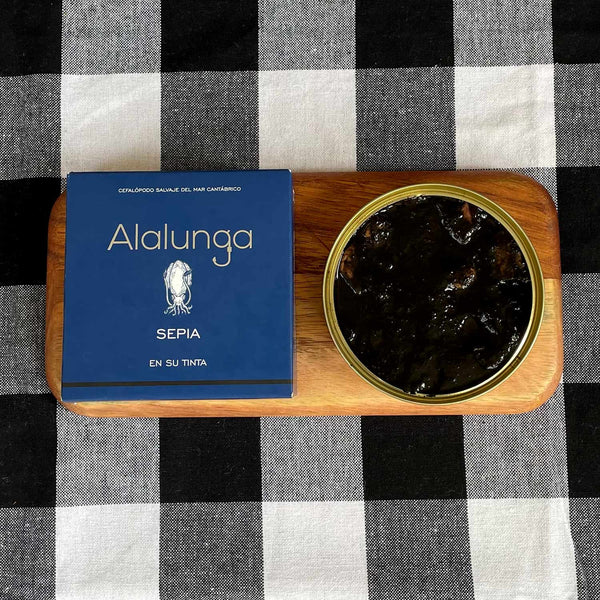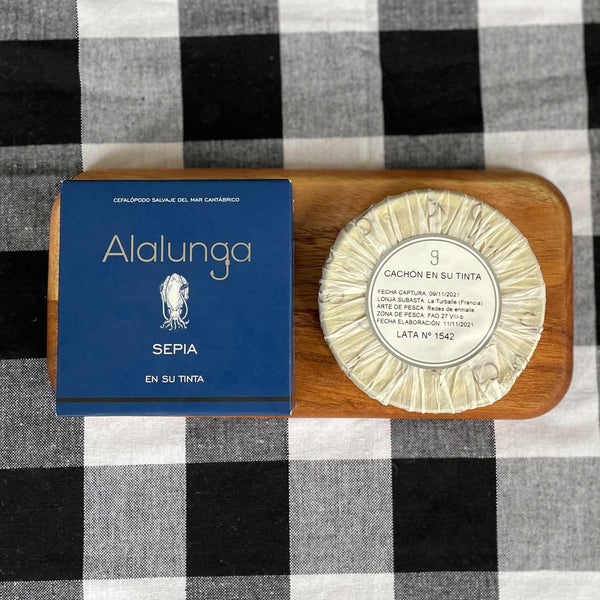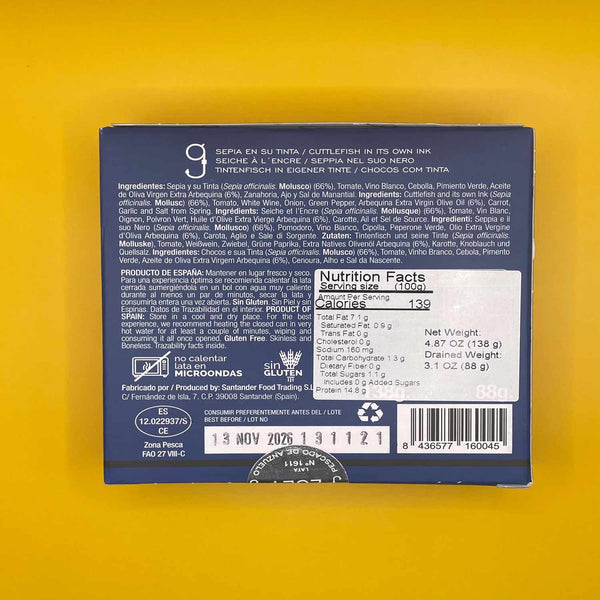 Artesanos Alalunga Cuttlefish in its own Ink
Regular price
$21.99
・ Cuttlefish (Chacon) from the Bay of Santander in its own ink. It's a tribute to one of the typical dishes of Cantabrian cuisine.
What's inside?
(138gr) Cuttlefish in its own ink. Cuttlefish are known as Cachón in the Bay of Santander area, and this tin is a tribute to one of the classic dishes of Cantabrian cuisine. They are caught by inshore fishery vessels in the Cantabrian Sea using sustainable fishing gear. Artesanos Alalunga products are all made by hand with the freshest fish.
INGREDIENTS: Tomato, Carrot, Onion, Green Pepper, Garlic, White Wine, Arbequina extra virgin olive oil, and Mineral Salt from Añana spring.
Nacho Valle,
Lata Shop Expert
"We've had our eye on this product from the beginning. You can taste the cuttlefish's freshness in its firm texture, and its delicious flavor enhanced even further by its own ink. There are only 5,000 tins of this product, and you can trace all its details - the date of the catch, the market, the region, date of packing - in a seal on the back of the can."
Vicent Sendra,
Lata Shop Expert
"The wonderful sauce made of vegetables and the ink of this super tender Alalunga Sèpia gives many options of what to cook with it. I have decided on a pasta nera with cuttlefish, shrimps and garlic. "
Reviews
Why Lata
We are a group of friends from Spain living in the United states that share a passion for canned food and miss it so much that decided to source the best products from Spain.
Top Quality
We selected the best canned food available so you don't have to. We will keep sourcing and adding only the best of the best.
Good For You
High levels of valuable omega-3 fatty acids, which are important for your overall health and wellbeing. Some of our products like sardines and the bonito are rich in protein and low in fat,
Good For The Planet
The canning process locks in nutrients when the food is at its ultimate freshness. Further, canned foods are environmentally friendly because the metal used in containers is the most recycled material