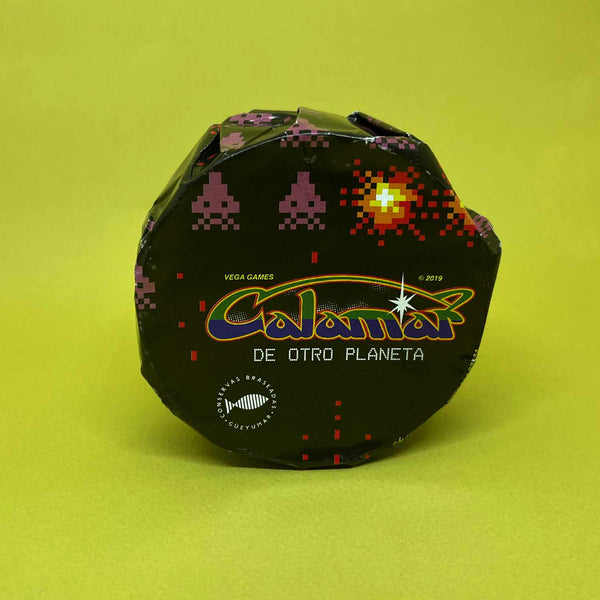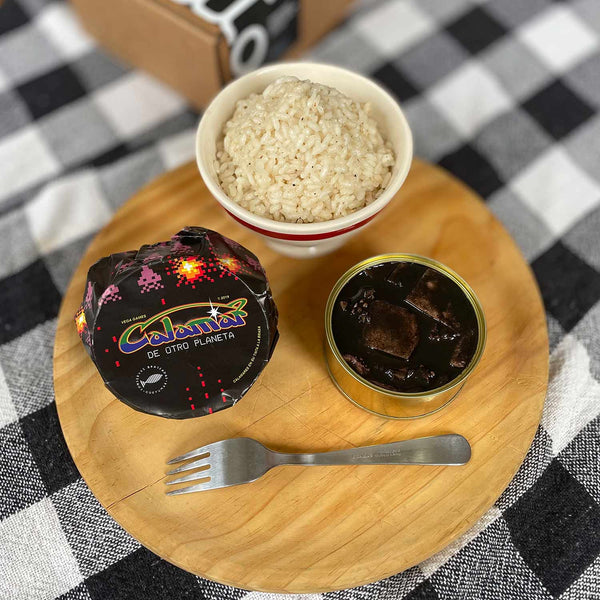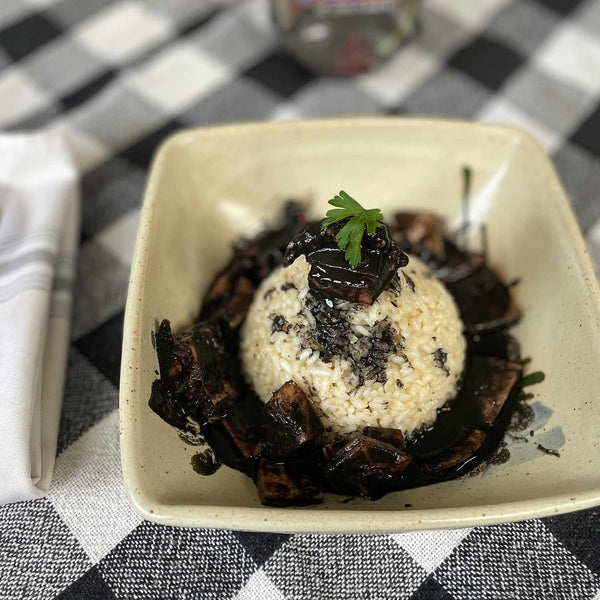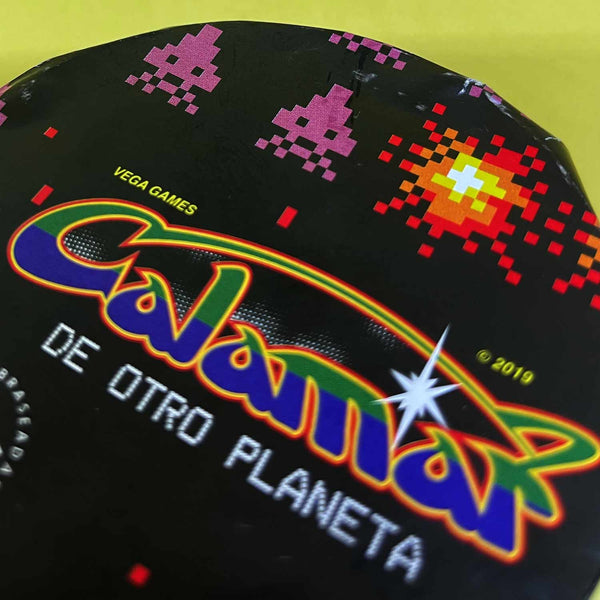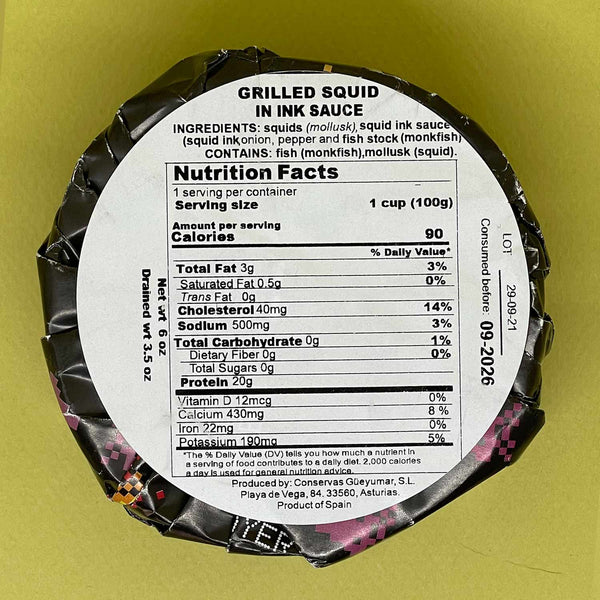 Güeyu Mar Squid In Ink Sauce
Regular price
$22.99
・ Squid in its own ink with a slight touch of charcoal and a spectacular ink sauce - thick, flavorful, yet delicate. Really a tin from another planet.
What's inside?
(160gr) Squid slightly grilled over wood fire and packed in its own dense yet delicate ink.
INGREDIENTS Squid (Loligo Vulgaris) and ink sauce (squid ink, onion, pepper, and fish stock)

Nacho Valle,
Lata Shop Expert
"This squid will make you forget that it is canned, it will remind you of the tenderness of market-fresh squid. The ink sauce is very traditional from the Mediterranean. Its unique flavor comes from adding squid ink to fish broth and cooking it down with onion. It completely changes the complexity of flavor. We were very struck by the extraordinary amount of ink sauce it contains, which makes this conserva ideal for creating new dishes."
Vicent Sendra,
Lata Shop Expert
"Serve it as a tapa straight from the can, or cook some white rice, preferably bomba paella rice, and mix it with the contents of the can (squid and sauce) to imitate a very traditional dish from the Valencian community called "arròs negre" (black rice). You will be surprised how much flavor the rice will capture from this sauce. Or sauté the contents of the can with some garlic with prawns over pasta is another delicious option."
Reviews
Why Lata
We are a group of friends from Spain living in the United states that share a passion for canned food and miss it so much that decided to source the best products from Spain.
Top Quality
We selected the best canned food available so you don't have to. We will keep sourcing and adding only the best of the best.
Good For You
High levels of valuable omega-3 fatty acids, which are important for your overall health and wellbeing. Some of our products like sardines and the bonito are rich in protein and low in fat,
Good For The Planet
The canning process locks in nutrients when the food is at its ultimate freshness. Further, canned foods are environmentally friendly because the metal used in containers is the most recycled material