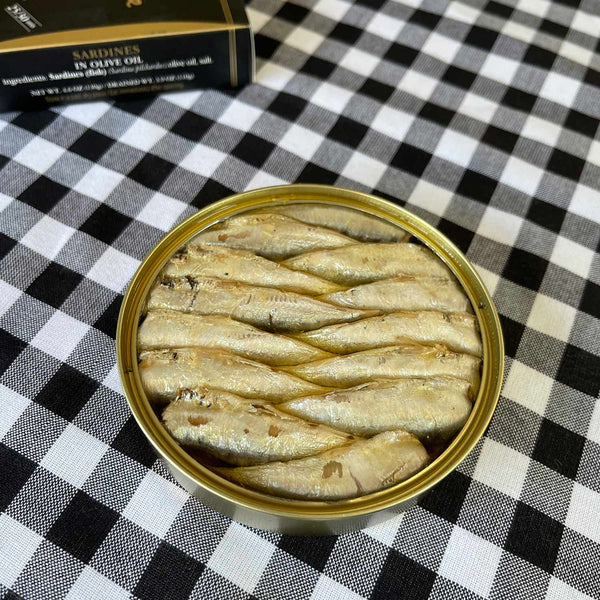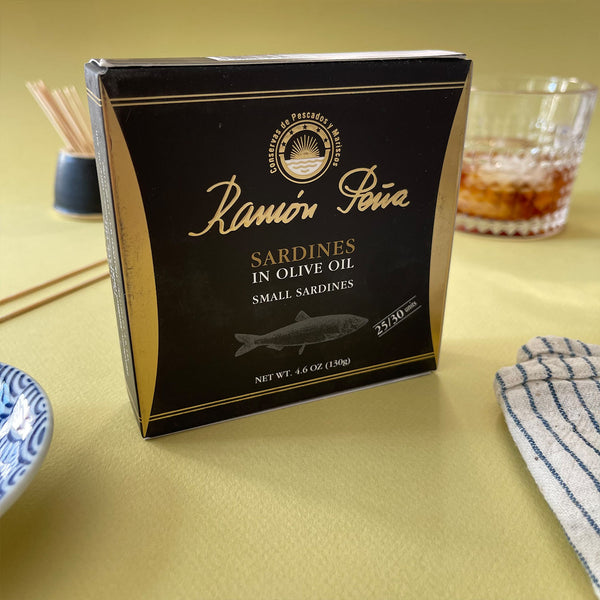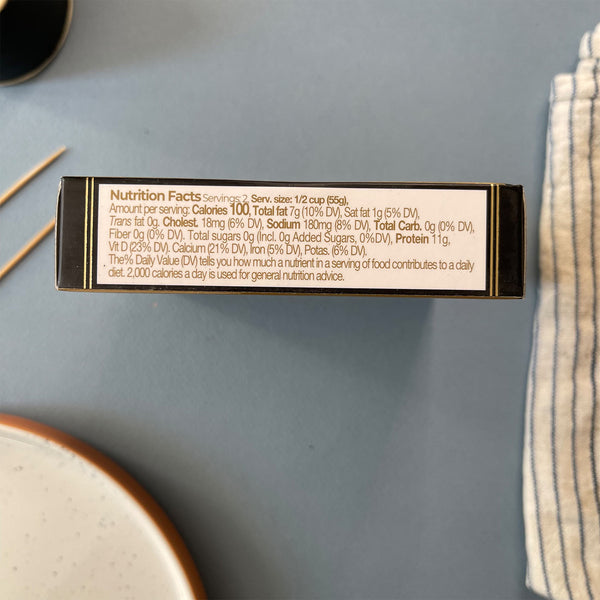 Ramón Peña Small Sardines in Olive Oil
Regular price
$12.99
・ These sardines are a staple of conserva culture. They have a very delicate flavor enhanced with olive oil, and are lightly grilled and toasted before packing.
What's inside?
(130gr) Cleaned, prepared, and packed by hand. These sardine treasures from the Galician Rias, Atlantic Ocean, and the Mediterranean Sea are tinned perfectly in the can with olive oil.
INGREDIENTS: Sardines, olive oil & salt
Nacho Valle,
Lata Shop Expert
"Sardines are the most versatile of all the canned fish, with a deep tradition in Spain, Portugal and France. You will find many variations in the Mediterranean, with different spices and additions, used in many dishes. We're all familiar with the characteristics of sardines, but Ramon Peña's are the best representation of the traditional way of producing them, with a perfect balance between flavor, texture and presentation."
Vicent Sendra,
Lata Shop Expert
"To serve alone, or as a snack with olives or pickled onions on toasted bread. These sardines are not too salty, which makes them very easy to combine with many other ingredients. A tomato and mozzarella base elevates them to another level. Or they can be added to salads or with pasta, they also pair well with vegetables."
Reviews
Why Lata
We are a group of friends from Spain living in the United states that share a passion for canned food and miss it so much that decided to source the best products from Spain.
Top Quality
We selected the best canned food available so you don't have to. We will keep sourcing and adding only the best of the best.
Good For You
High levels of valuable omega-3 fatty acids, which are important for your overall health and wellbeing. Some of our products like sardines and the bonito are rich in protein and low in fat,
Good For The Planet
The canning process locks in nutrients when the food is at its ultimate freshness. Further, canned foods are environmentally friendly because the metal used in containers is the most recycled material